Advanced, Customized, Responsive website built for the Clients needs. WordPress based, but expanded to include some inventory management!
Yankton Motor Company was looking for a website solution that could encompass some additional Dealer Management items for their vehicles.
Trying to streamline some of their processes and money, Joe contacted us to see what we could do for them.  Taking on some customization, Heartland Internet Solutions, implements a customized Vin decoder that works with Edmunds and allows Yankton Motor to get their information in correctly and quickly to the system.  Plus they had some specialized print outs that needed to be accommodated, along with credit apps, contact forms, request a test drive and more.
We are also working closely with Joe to continue to make sure he can get his cars listed on places like CarGurus.com and others like it.  By making sure the site is easy to crawl and providing the right feeds, Heartland Internet Solutions can do that!
Thank you to Joe and his staff for allowing us to provide the services that they were looking for!
Products used:  Customized Website Package, Additional Domain Name
Client since:  2017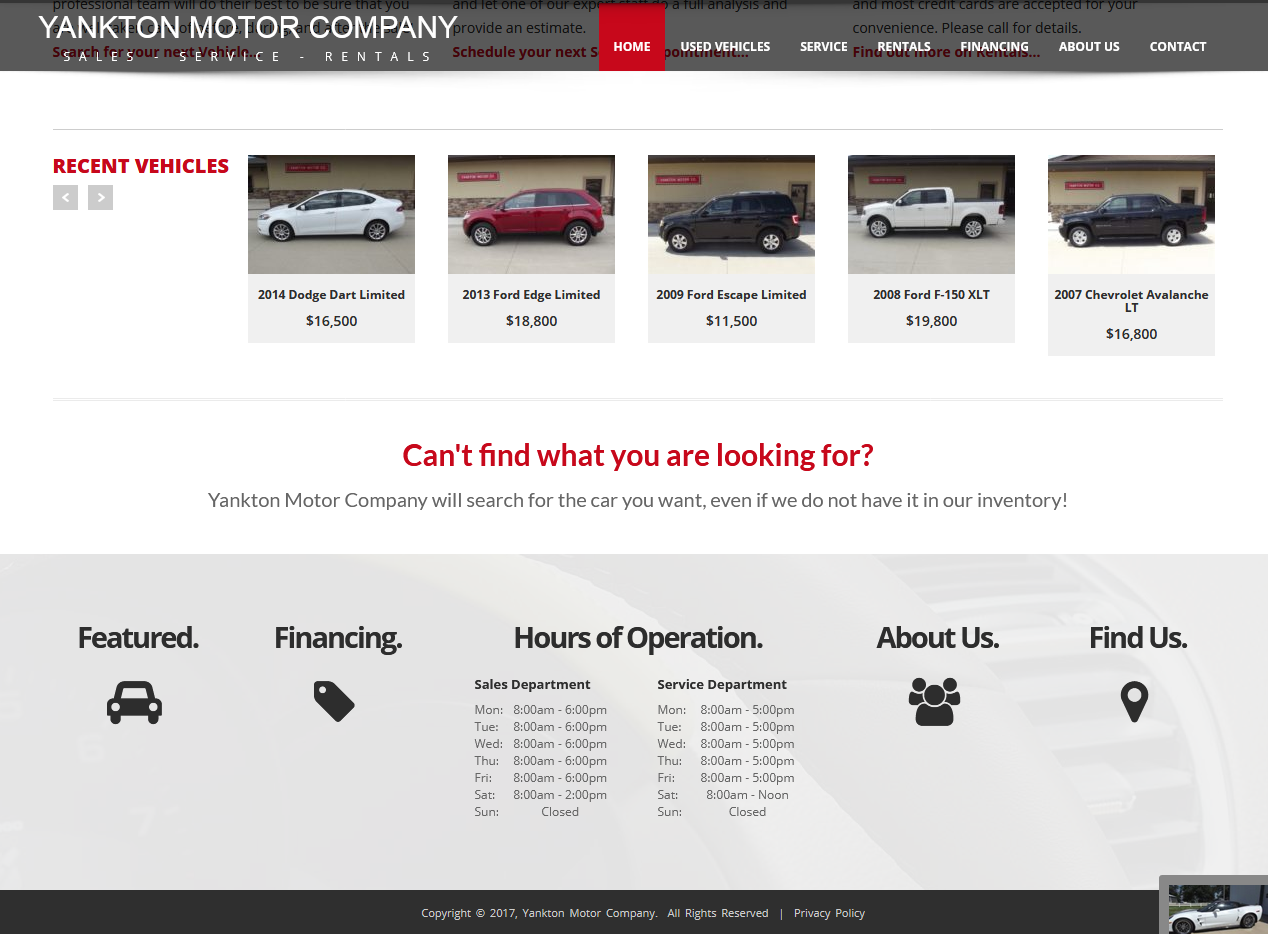 1
Information on additional services!
2
Easy to find information on location and hours!
3
Most Recent Vehicles added!
© 2009-2023 Heartland Internet Solutions, LLC. All Rights Reserved.