Responsive website built around showcasing clients work, getting some SEO response and letting potential customers know their additional products!
Concrete Revival was looking for a new website provider after taking care of their own site for several years.
Their main concern was getting their pictures into a gallery setup that was friendly for users.  Making sure they were mobile-friendly and showcasing additional products they carry were also at the top of the list!
Along with their website package, Heartland Internet Solutions carries an additional domain name, www.concrete-revival.info, for them and handles their professional email account.
Thank you Jared for giving us the opportunity to work with you!
Products used:  Website Package, Additional Domain Name & Email Account
Client since:  2017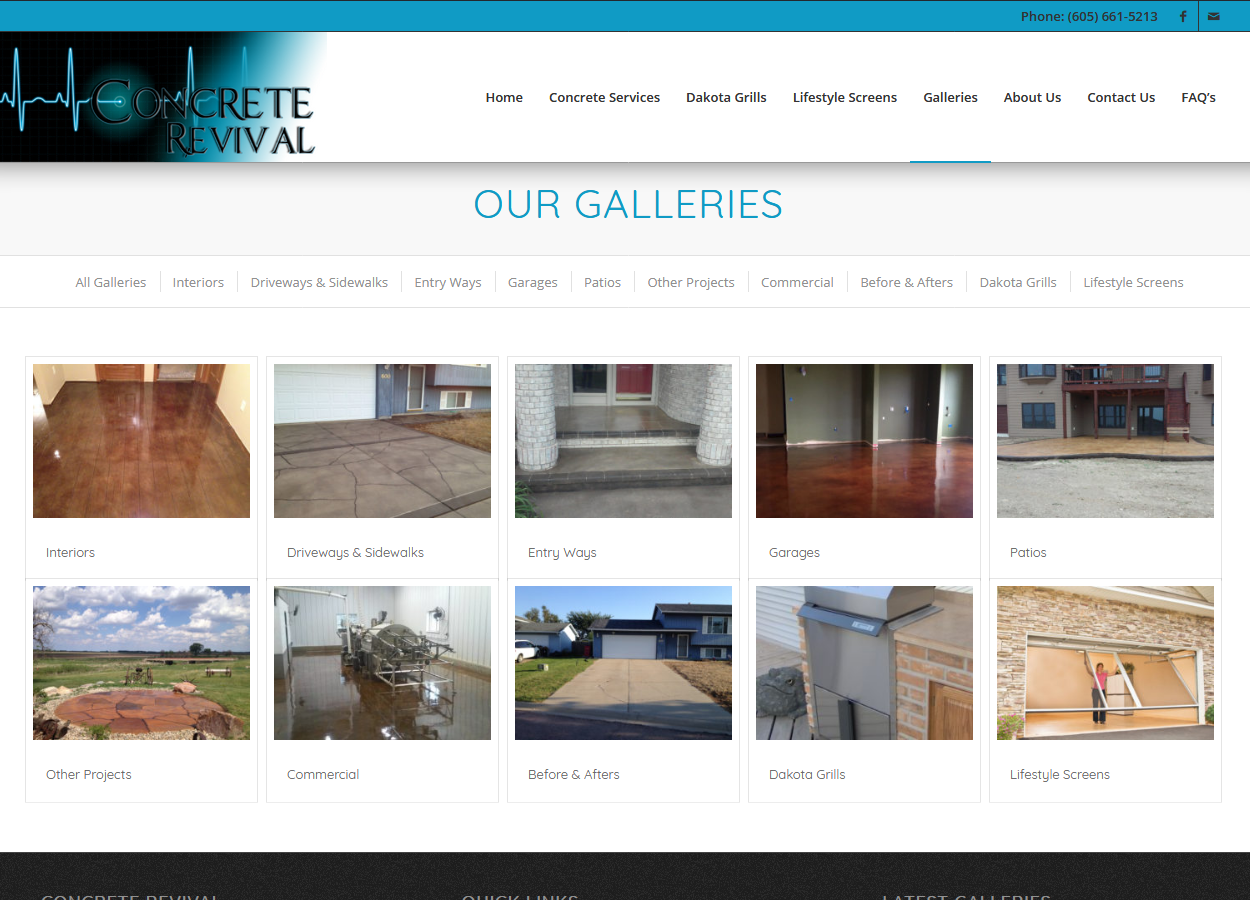 1
Continue to use branding!
2
Many Galleries to stroll through!
© 2009-2023 Heartland Internet Solutions, LLC. All Rights Reserved.