Responsive website for new business focused on Ministering those who minister others.
New Trails Ministry, Inc was a new business that was being built by a local counselor, who is also a minister.  Their mission is to help those who minister others.
They selected Heartland Internet Solutions based on previous work we had done for Pastor Rod.  They needed ways for their potential clients to contact them, register with them, see a booking calendar and pay through PayPal!
We integrated all of that, plus gave them a wilderness look for their website to coincide with their business model of being a wilderness retreat!
Rod and Deb are great clients, and we want to thank them for their confidence in our work!
Products used:  Website Package, Additional Domains & Email Account
Client since:  2017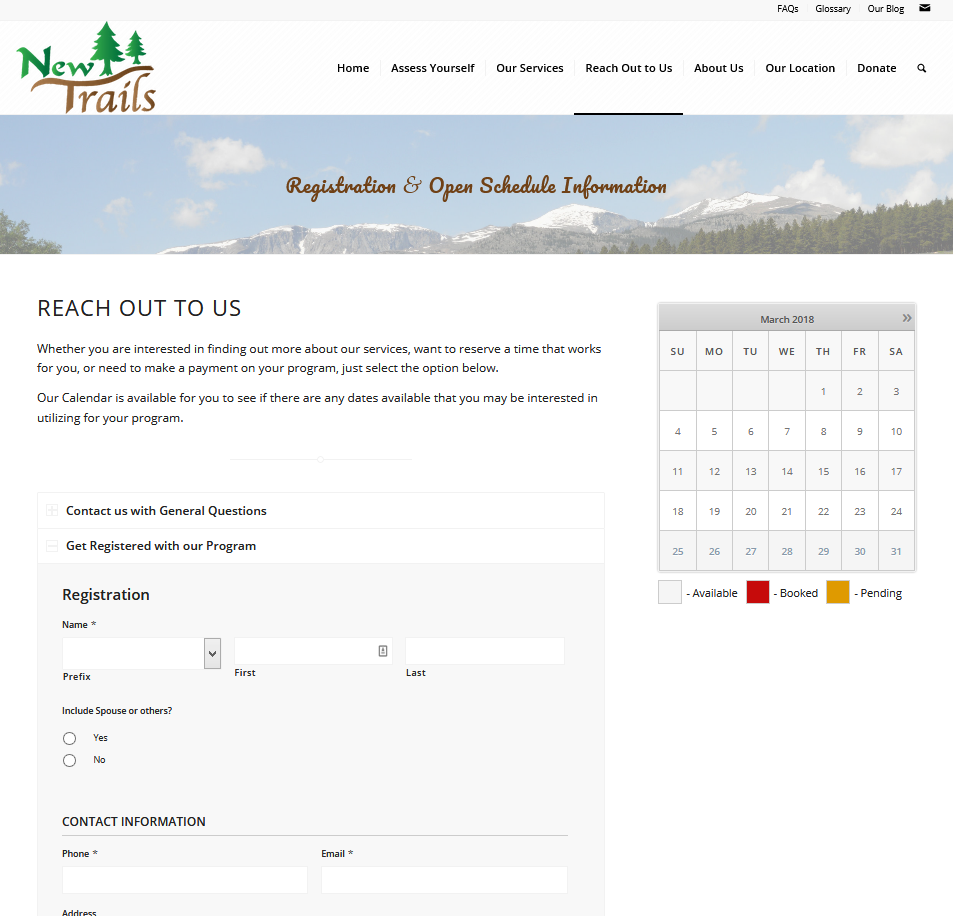 1
Multiple forms to contact them.
2
Beautiful pictures to depict the area.
© 2009-2023 Heartland Internet Solutions, LLC. All Rights Reserved.