Mobile-Friendly site focused on being found in search engines
&

showcasing their portfolio items.
Sandau Bros. Sign Company contacted Heartland Internet Solutions to create a web presence for themselves.  Their services are ones that they felt needed to be found on the internet so that potential clients knew they existed and what they did.
Heartland Internet Solutions created their site so that it was user friendly, search engine friendly, and responsive so that it is friendly on mobile and tablets and desktops!  We focused on building out their portfolio pages to showcase the different sign services that they do.
We also hold an additional domain name so that those that might hear ads and can't remember the full one, can just type in www.sandaubros.com and still find them!
Thank you Roger for selecting Heartland Internet Solutions for your website needs!
Products used:  Website Package & Additional Domain Name
Client since:  2014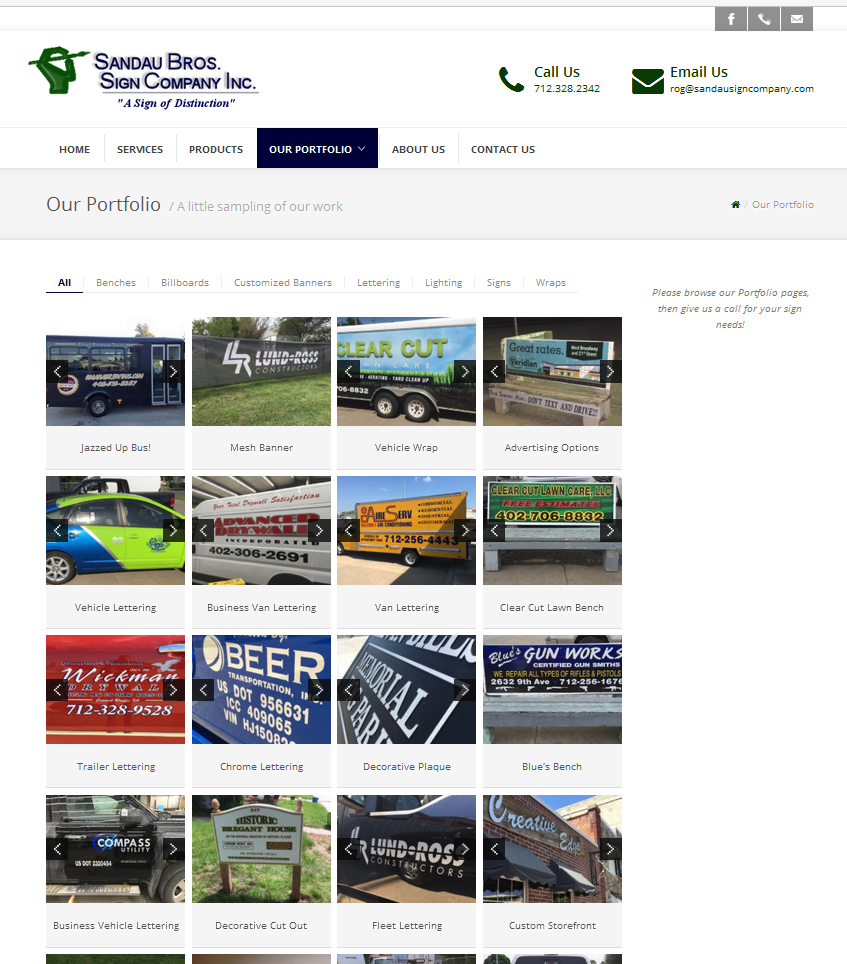 1
An easy and quick way to find them.
2
Portfolio of items to show their work.
© 2009-2023 Heartland Internet Solutions, LLC. All Rights Reserved.