Mobile-Friendly site focused on getting found in search engines
&

telling potential clients who they are.
Bogatz Water Conditioning was starting their business in the Yankton area and needed to get a web presence and tell potential clients who they are and why they should choose them.
Steve and Heartland Internet Solutions worked together to choose the right domain name and then created the information needed to build out the site with content that is search engine friendly.  We also wanted to make sure potential clients knew they had the experience they needed over their competitors.
Thank you to Steve & Joyce for choosing Heartland Internet Solutions for your website needs.
Products used:  Website Package
Client since:  2014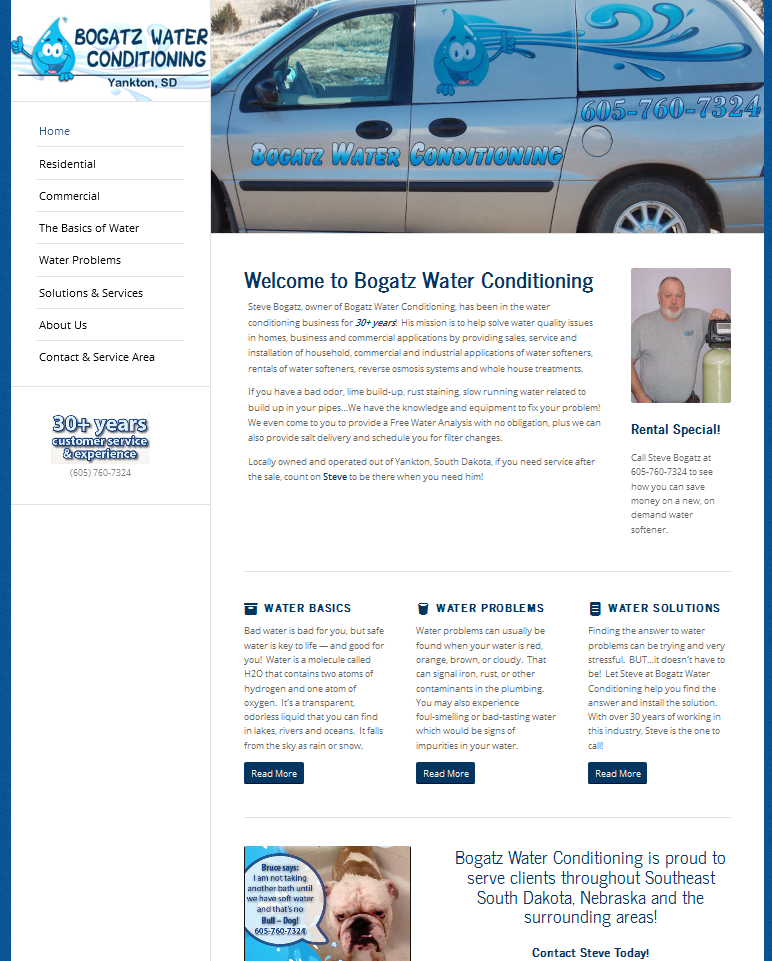 2
Tell potential clients who they are.
3
Create links to show services.
© 2009-2023 Heartland Internet Solutions, LLC. All Rights Reserved.