Responsive website focusing on building search engine results
&

showing individual lawyer information.
Kennedy Pier Knoff Loftus, LLP was looking for a website that could possibly generate more results in the search engines.  After visiting with Heartland Internet Solutions we determined that we could generate those by building out the areas they practice in and giving more information on the independent lawyers.
Heartland also made sure that each lawyer had an individual contact form and that we utilized their professional photos wherever we could in the site.
Thank you KPKL for choosing Heartland Internet Solutions for your website needs!
Products used:  Website Package
Client since:  2015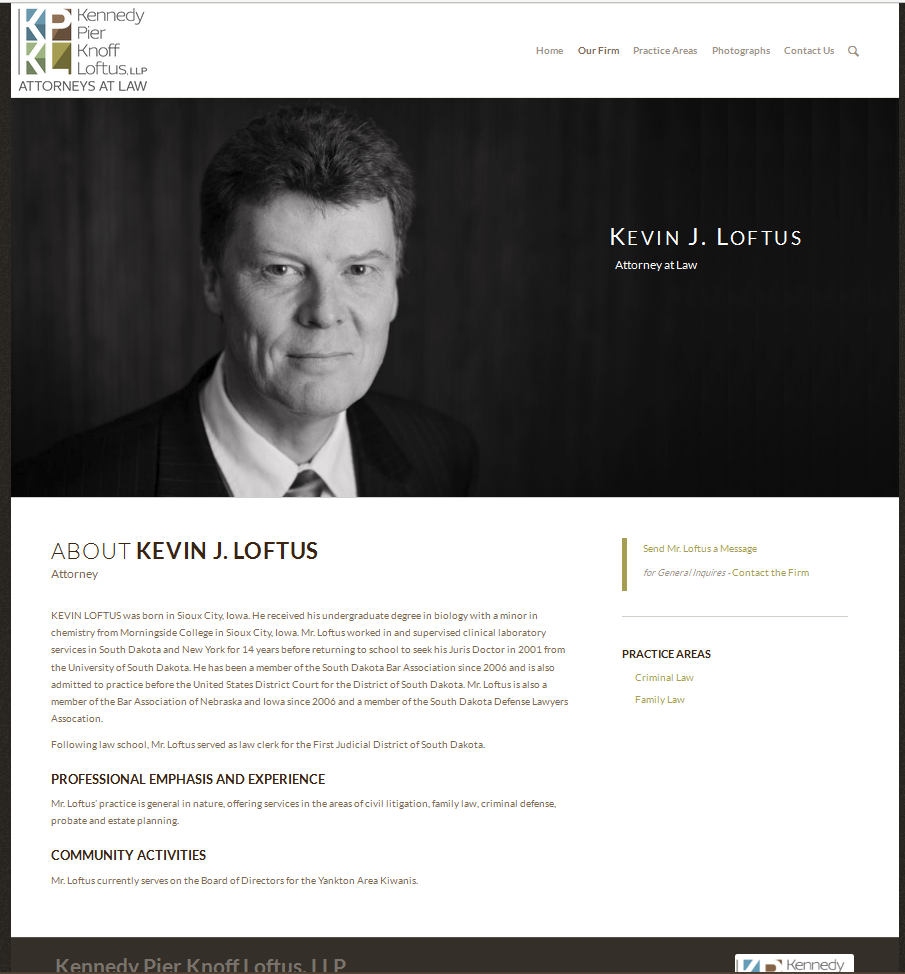 1
Professional & Personalized.
2
Easy way to contact lawyers.
3
Individual Lawyer information.
© 2009-2023 Heartland Internet Solutions, LLC. All Rights Reserved.