Responsive designed website focused on providing a member directory
&

information for the general public.
Lewis & Clark Home Builders Association needed a web presence that could list their members for the general public and also give information to potential new members.  Heartland Internet Solutions originally did this in 2010 as a basic HTML based website.
In 2015, Heartland Internet Solutions redesigned the website so that it was mobile-friendly and at the same time incorporated a better way to show events and showcase members.
Thank you to the Lewis & Clark Home Builders Association for continuing to utilize our services throughout the years!
Products used:  Website Package
Client since:  2010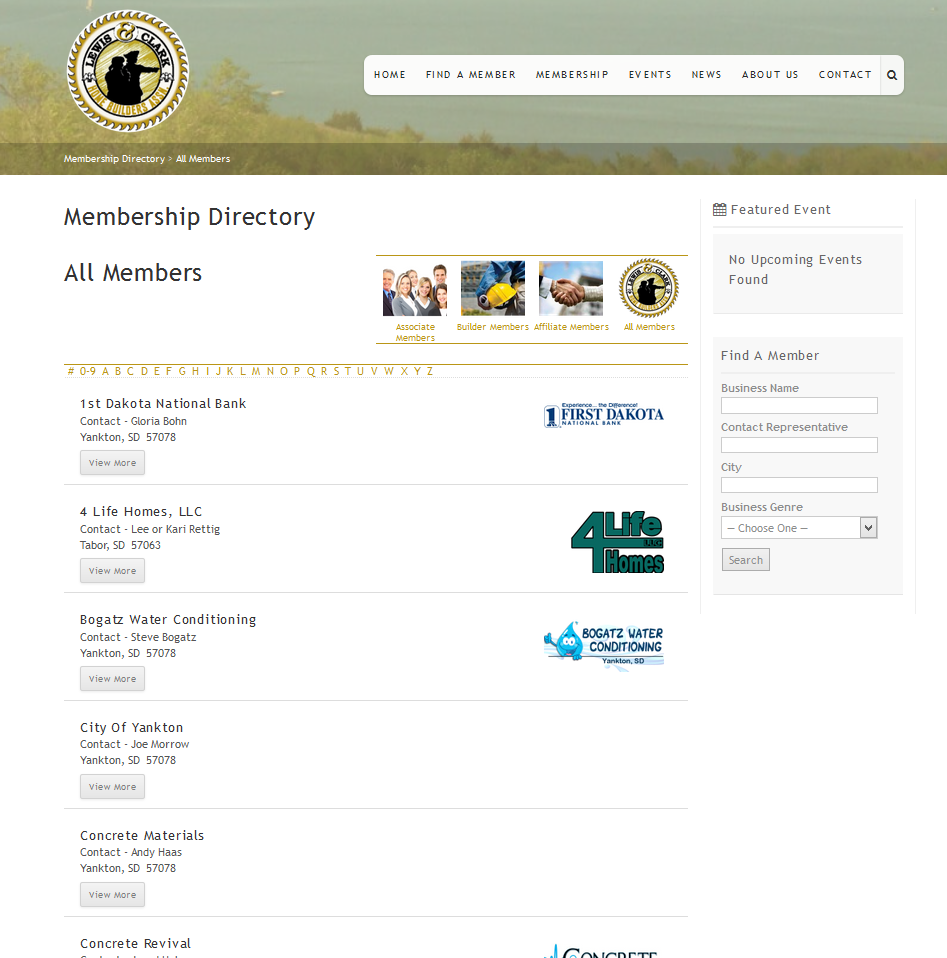 2
Sidebar used to find members or events!
© 2009-2023 Heartland Internet Solutions, LLC. All Rights Reserved.