Mobile Friendly, Responsive, Website promoting SEO
&

Site Security
Solid Metals Manufacturing was looking to be found.  As a expanding business in a market that is dominated by a few others in the area, they needed to be found in the Search Engines and show what they could do in custom fabrication and welding.
Building out the Project pages will definitely help the search engines and by making sure that SSL was setup on their site, they are ready for Google's newest algorithms!
We also grabbed www.solidmetalmanufacturing.com as an additional domain name just in case a potential client forgets the "s" in metals!
Thanks to Brian and Gary for letting Heartland Internet Solutions be your solution for this!
Products used:  Website Package & Additional Domain Name
Client since:  2016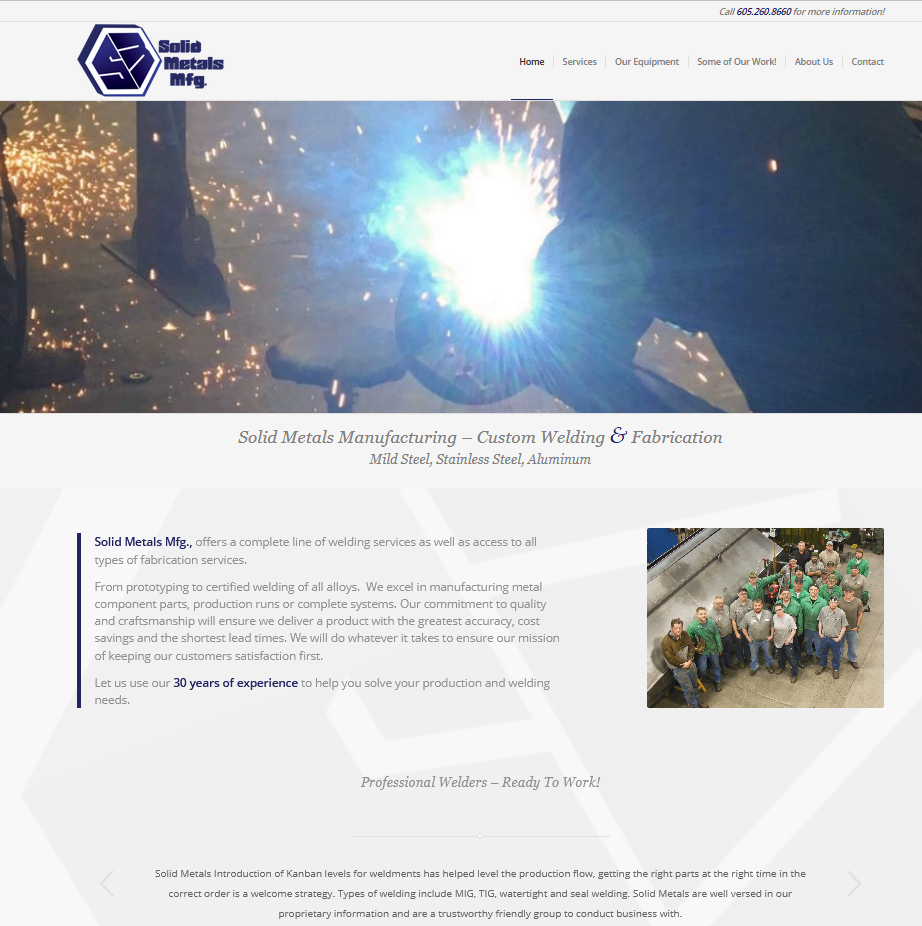 3
Make sure potential clients see what metals they work with.
© 2009-2023 Heartland Internet Solutions, LLC. All Rights Reserved.