Recently updated to a Responsive site
&

also added Galleries to show their work and possibilities!
The Kitchen Place original website was built with easy navigation and a photo gallery for their showroom. Their business information was front and center for easy access for any potential customer which is important for any business website.
About a year after getting their website setup, I also took over their Google Account so that they can use  professional email accounts for free!  Heartland has setup their Google Calendars and been in their business working with them to get their calendars and email integrated and located on each computer as necessary!
In April, 2017, they decided to go mobile-friendly and expand the website's information so that they could get found easier in the search engines and engage their potential clients more with their galleries of work.  A much needed update now shows all of their services, which is so much more than just kitchens!
Thanks Vickie for choosing us!
Products used:  Website Package, Consulting Services & Email
Redesigned:  2017
Client since:  2009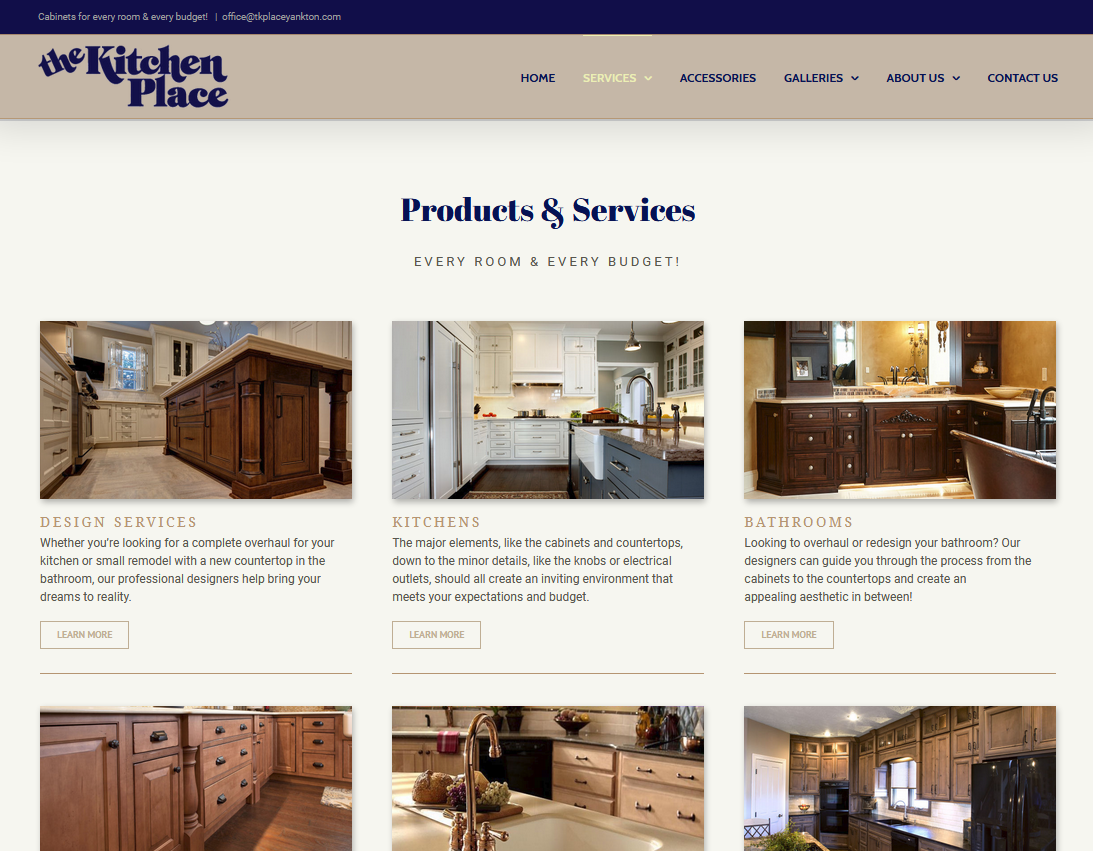 1
Expandable Menu to see more options.
2
Talk about ALL of their services.
© 2009-2023 Heartland Internet Solutions, LLC. All Rights Reserved.