Html based website focusing on contact information
&

getting found in search engines.
North Shore Cabin is a cabin that is available for rent on Lewis & Clark lake for extended periods of time.
The website needed to be found in search engines, show pictures of the cabin, give check-in/check-out information and gives information on area attractions! Besides the web presence, North Shore Cabin needed an easy way for potential renters to contact them, so we made sure all ways to get contacted are easy to find on the site!
Thanks Stevan for choosing Heartland Internet Solutions.
Products used:  Website Package
Client since:  2011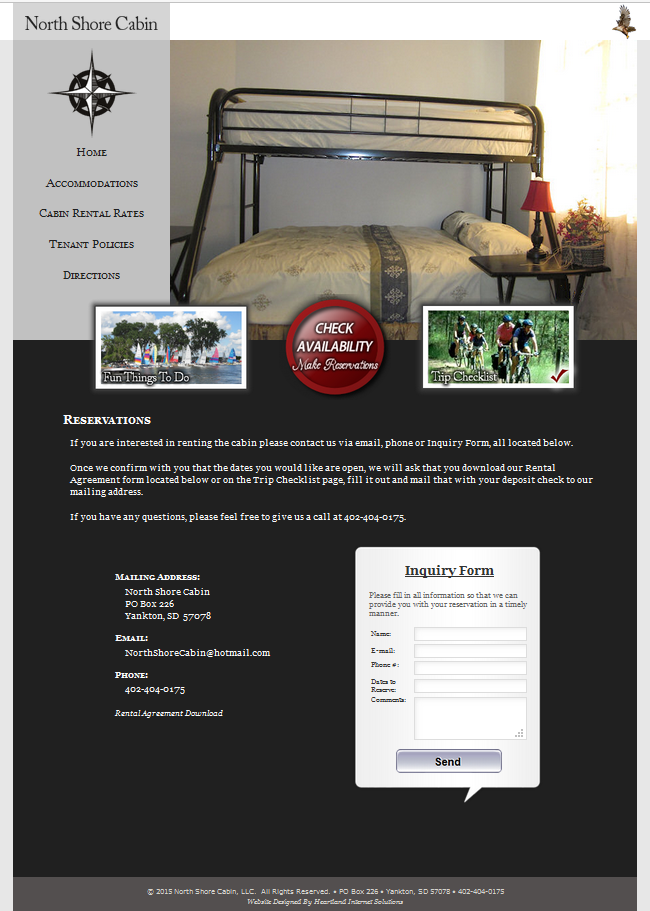 1
Contact information to rent cabin.
2
Check lists & Fun things to do are found on every page!
© 2009-2023 Heartland Internet Solutions, LLC. All Rights Reserved.