Simple responsive website, focusing on showing their work
&

testimonials to encourage potential clients.
Kisch Construction wanted a website that showed off their quality craftsmanship and told people who they are
The site contains a photo gallery to show their work along with testimonials throughout the site. They also have a contact form that has yielded them several clients! Dennis has told Heartland that the website was worth it because it has yielded several new clients.
Thanks Dennis and Nick for choosing Heartland Internet Solutions.
Products used:  Website Package
Client since:  2011
You were wonderful to work with and extremely helpful giving us ideas and direction for our site. We couldn't be happier…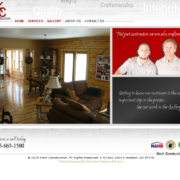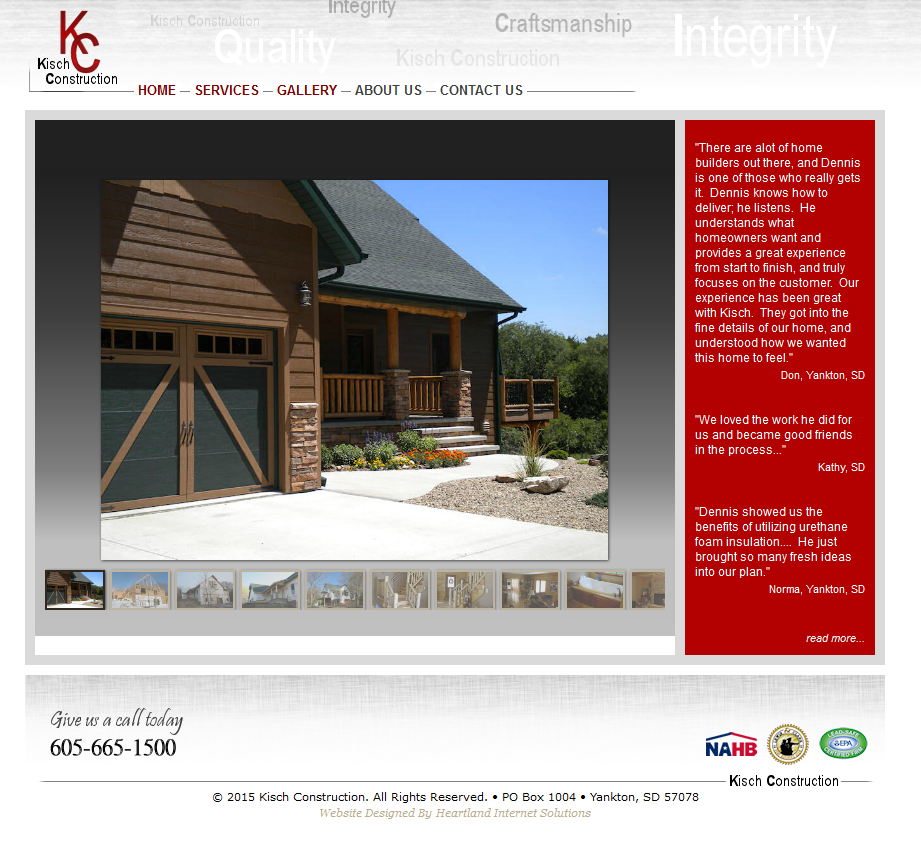 1
Gallery to show their work.
3
Easy Contact Information on every page.
© 2009-2023 Heartland Internet Solutions, LLC. All Rights Reserved.