Responsive website designed to build better search engine results
&

showcase portfolio items.
Steckelberg Consulting, LLC has been with Heartland Internet Solutions since 2012.  Marie's first site with us was a basic HTML based website that focused on explaining her services and being found in search engines.  In 2014 we added blogging capability to her HTML based website and continued to try to build keyword rich content.
In 2015, Marie contacted us wanting to see if there were certain things we could do to the site to get better results.  We had reached out to Marie to let her know that basic HTML based websites that were not mobile-friendly may end up not being found on mobile devices with Google's announcement in 2014.  After talking about the pitfalls of the original site, we came up with a new design and way to build better search engine results.
The new redesigned site was released in 2016 with a portfolio and blogging capabilities and many more photos of her work.
Thank you Marie for allowing Heartland Internet Solutions to be your website provider!
Products used:  Website Package
Client since:  2012
You really listened and asked questions to learn about my business.  You were patient in helping me understand my options.  Love the look of my new website!
Marie
Steckelberg Consulting, LLC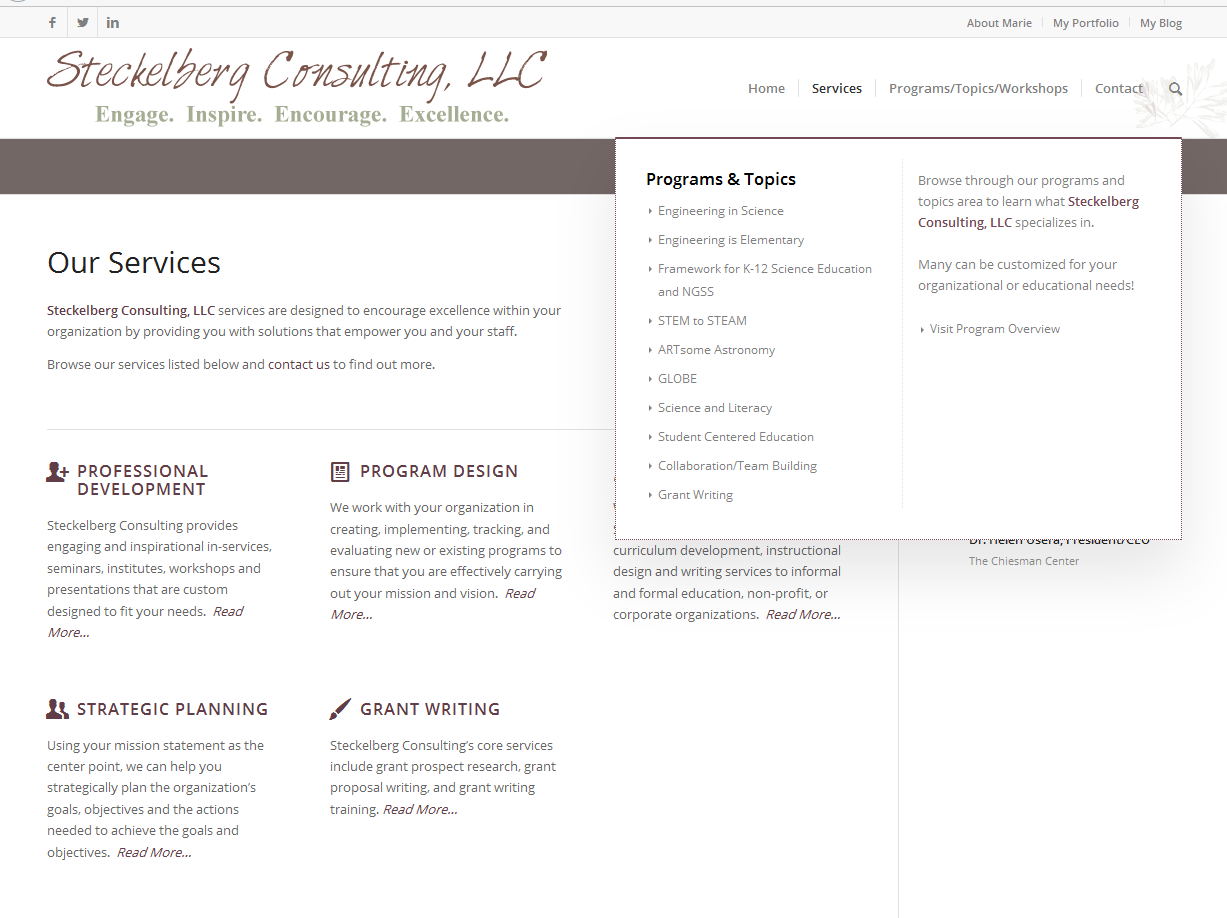 © 2009-2023 Heartland Internet Solutions, LLC. All Rights Reserved.