A responsive, mobile-friendly e-commerce website, that allows client to offer services for group ordering
&

custom T-Shirts.
Sign Design & Labeling, Inc. reached out the Heartland Internet Solutions with a specific need of staying with the times and offering Group Ordering for their clients!  Heartland took on the challenge of getting it done fast, making the interface mobile friendly, and create an admin area for Sign Design personnel to log in and add the products they need to offer for each group, team or organization that they want to offer this specialized service too.
We also made sure that potential new teams, organizations or clubs can get in on the specialized group ordering if they needed this service.
Thank you to the staff at Sign Design in Colton, South Dakota, for trusting Heartland with your latest project.
Products used:  Website Package
Client since:  2018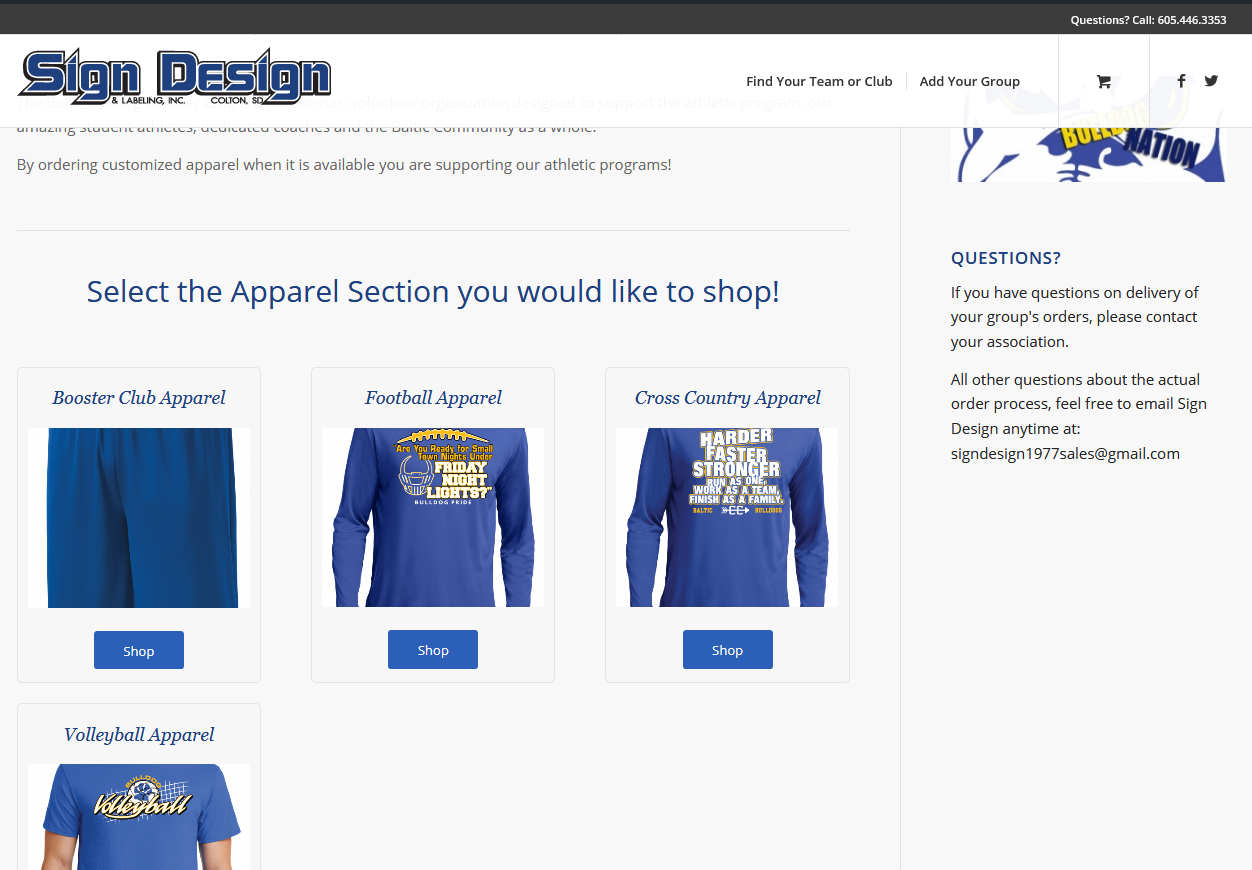 1
Each team can have their own area for shopping.
2
Allow other teams/clubs easy access to info to add their team.
© 2009-2023 Heartland Internet Solutions, LLC. All Rights Reserved.