HTML based website focusing on providing services information
&

showcasing a photo gallery of products.
Sugar Momma's Custom Cakery first came to Heartland Internet Solutions with a designed website that was owned by them. She just didn't have an easy way to update, nor was there a way in her current website to showcase her products easily.
We talked about what she needed, what was important, then took the design she had, kept what we could and incorporated the revisions needed to upgrade her site with photo galleries and an easy way to contact her.
Since then, we have done revisions to the site to incorporate a new look and continue to update her photo gallery as needed!
Thank you Jen for selecting Heartland Internet Solutions.
Products used:  Website Package
Client since:  2011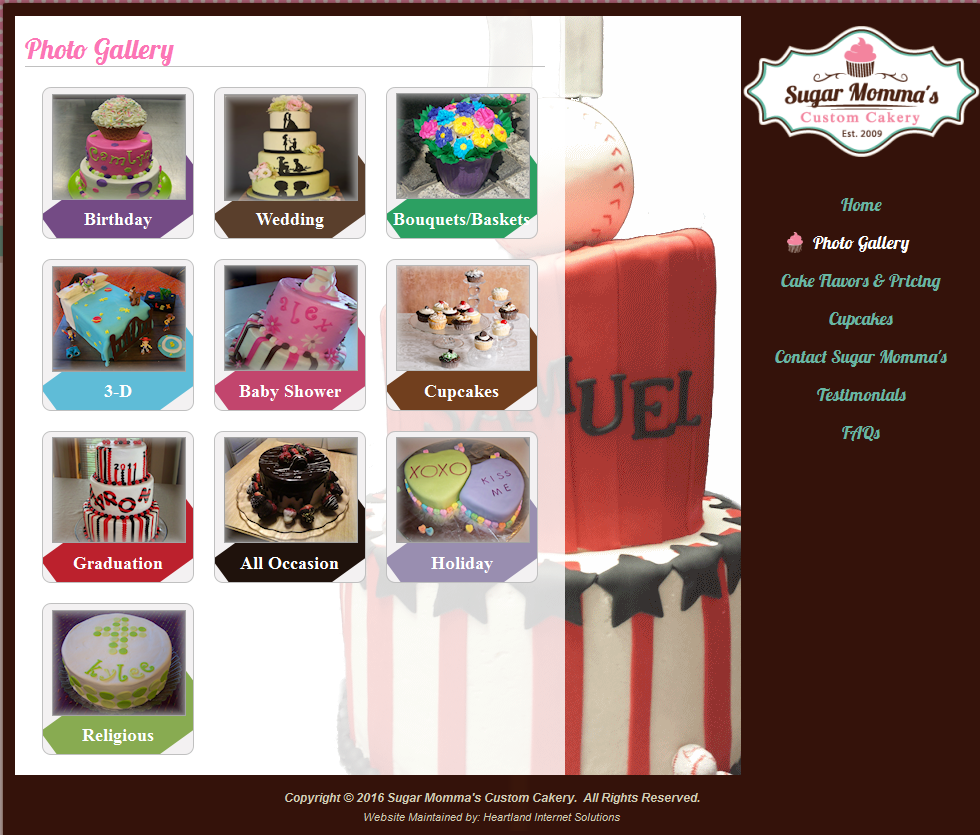 1
Several user friendly Photo Galleries.
Heartland Internet Solutions
512 Mulberry St.
Yankton, SD 57078
(605) 689-0129
support@heartlandinternetsolutions.com
Providing Professional Web Design & Development while applying honest business practices along with holding ourselves to the highest integrity when working with others.
We have the Midwest Mentality at Heart!
© 2009-2019 Heartland Internet Solutions, LLC. All Rights Reserved.