Responsive designed website focused on search engine optimization
&

showing potential clients their services.
L&S Electric had an outdated website that they were not wanting to keep maintaining.  By contacting Heartland Internet Solutions they were able to find a company that would make their site mobile-friendly and give them an updated look!
Showcasing their services and showing some of their major projects is what we focused on and encourage them to send revisions to us as needed!
Thank you to Harry & Elaine for choosing Heartland Internet Solutions as their website provider!
Products used:  Website Package
Client since:  2015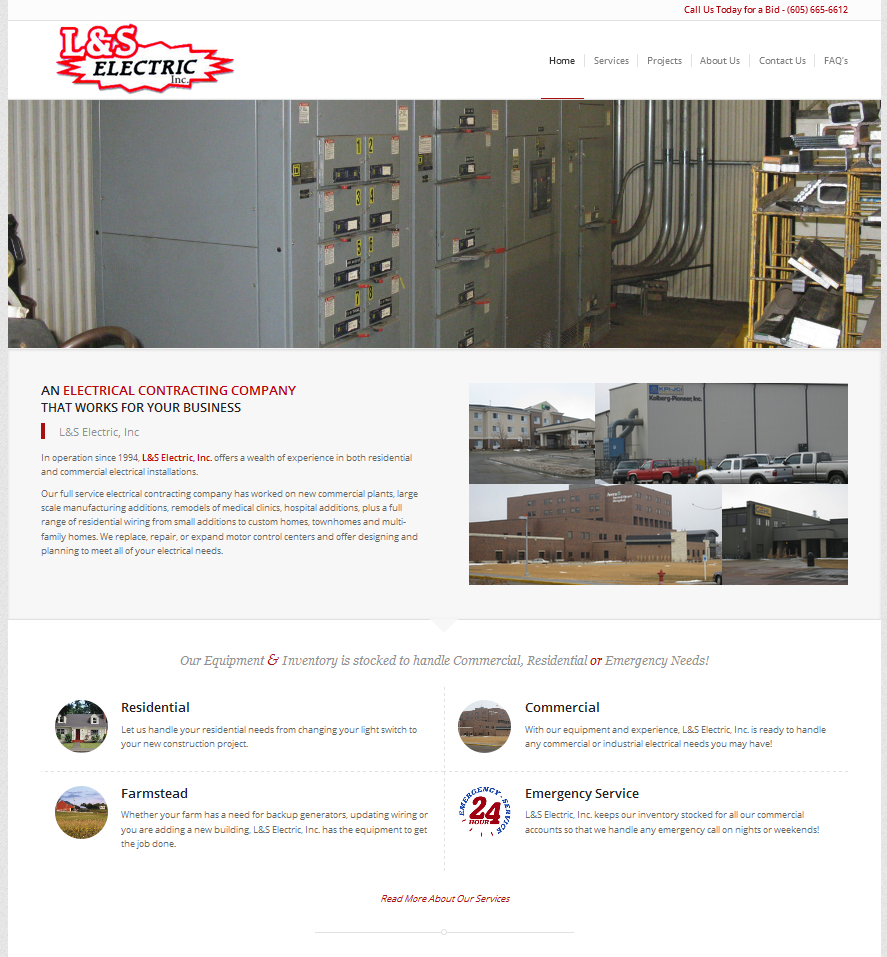 Heartland Internet Solutions
512 Mulberry St.
Yankton, SD 57078
(605) 360-6485
support@heartlandinternetsolutions.com
Providing Professional Web Design & Development while applying honest business practices along with holding ourselves to the highest integrity when working with others.
We have the Midwest Mentality at Heart!
© 2009-2019 Heartland Internet Solutions, LLC. All Rights Reserved.