Html based website focused on providing a web presence
&

getting a location/direction page.
Herren-Shempp Building Supply was our first customer in Vermillion, SD.  Looking for a web presence and a way to let their potential clients know who they are and where they are located, they choose Heartland Internet Solutions to get them started!
Their HTML based website is a clean design with easy access to information on all their products and services. Thanks Scott & Curtis for choosing us!
Products used:  Website Package
Client since:  2010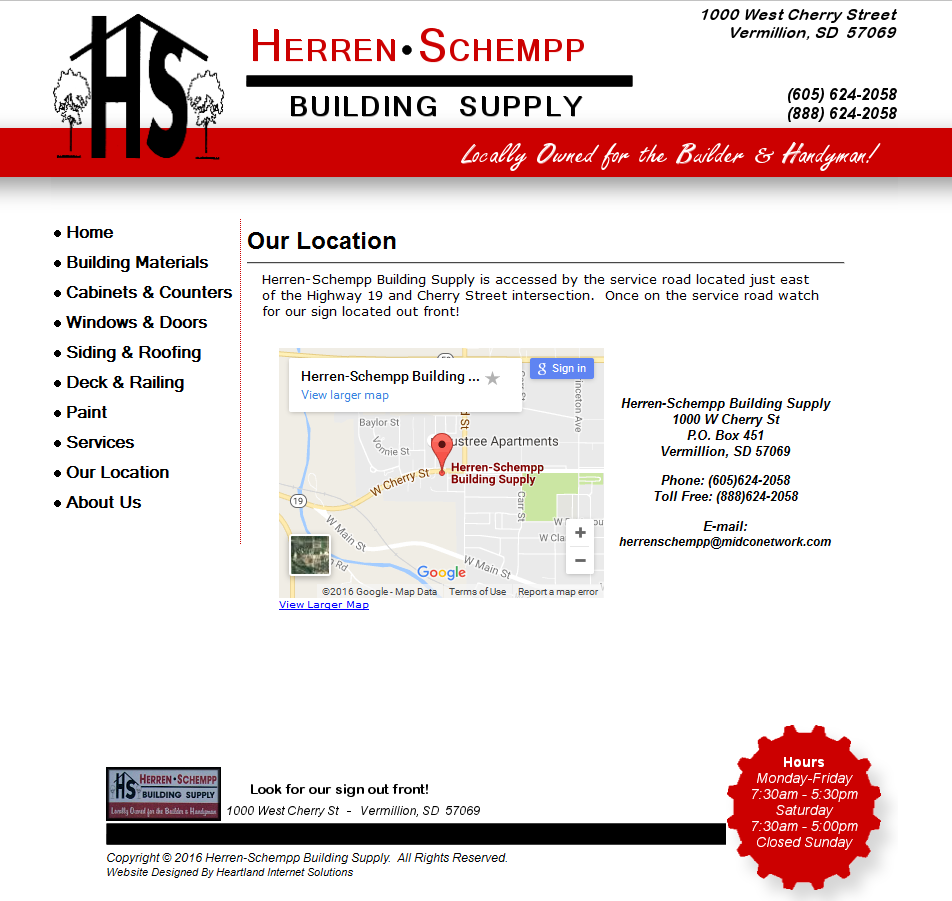 1
Make sure users can find their hours easily
3
Easy to read directions of their location.
Heartland Internet Solutions
512 Mulberry St.
Yankton, SD 57078
(605) 360-6485
support@heartlandinternetsolutions.com
Providing Professional Web Design & Development while applying honest business practices along with holding ourselves to the highest integrity when working with others.
We have the Midwest Mentality at Heart!
© 2009-2019 Heartland Internet Solutions, LLC. All Rights Reserved.