Mobile-Friendly website that allows the client to control their own Announcements
&

Events.
Habitat of Humanity of Clay and Yankton Counties website is what is termed as "responsive".  Being responsive means the site looks nice across all platforms, i.e. mobile-friendly, tables, desktops, etc.
Needing to be able to update their Events, Announcements and other news about their organization, Heartland customized their login area to be easy to use and secure.  Heartland still updates areas of the site, but allowing the client to update the site in certain areas is a bonus!  Plus the way we code it, allows the client the confidence that they can't "break" the site…
Thank you to Habitat for Humanity for allowing us to work with you and your website needs!
Products used:  Website Package
Client since:  2013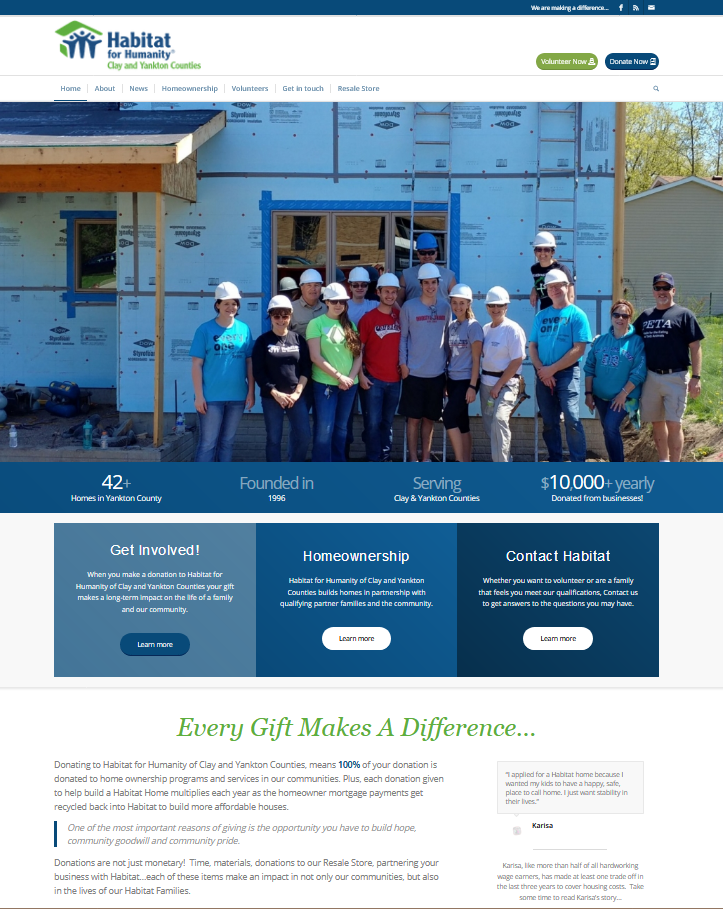 1
Easily Donate Time or Money!
© 2009-2022 Heartland Internet Solutions, LLC. All Rights Reserved.