Our first political website focusing on providing information
&

having a place for his voters to find info.
Farver for House was the first political website done by Heartland Internet Solutions!  Dr. Max Farver wanted to make sure that he was available to all voters via social media and by being found in search engines.  The site needed to be up quickly and easy to navigate.  Heartland was able to provide what they needed and the site was up in 2 weeks!
Thank you to Max and Farver for House for letting us get them started with their website!
Products used:  Website Package
Client since:  2018 – 2019
This looks fantastic, just what I need!  Very professional and comparable to any of the other political sites I've seen.  Well done Trisha.
Dr. Max Farver
Candidate for District 18, Yankton County, South Dakota State House of Representatives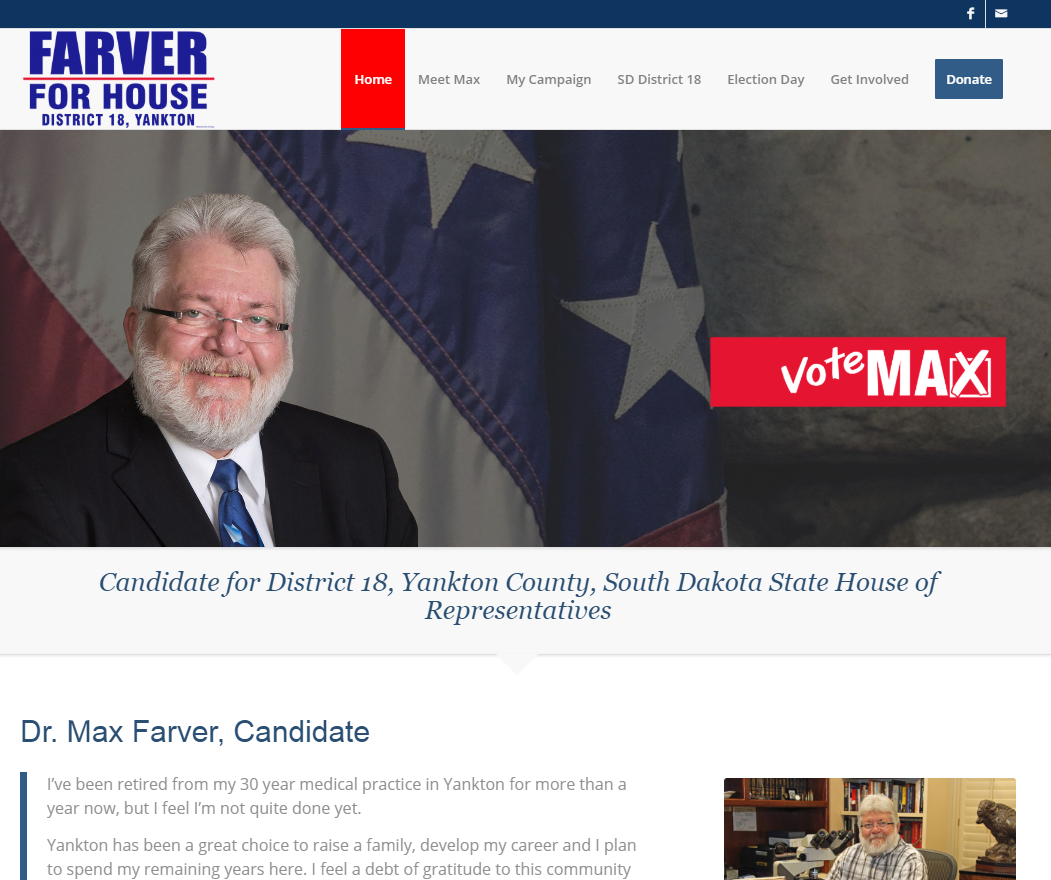 Heartland Internet Solutions
512 Mulberry St.
Yankton, SD 57078
(605) 360-6485
support@heartlandinternetsolutions.com
Providing Professional Web Design & Development while applying honest business practices along with holding ourselves to the highest integrity when working with others.
We have the Midwest Mentality at Heart!
© 2009-2020 Heartland Internet Solutions, LLC. All Rights Reserved.