Mobile-Friendly website designed to give potential customers the most information
&

in the easiest way!
Culligan Water Conditioning in Yankton was a client of Heartland Internet Solutions since 2012.  In 2015 it was sold to new owners who contacted us immediately to talk about redesigning the main site into a mobile-friendly site and bring it up to date.
Utilizing Culligan's Marketing assets, we built the site out so that it had many references and keywords needed for good search engine optimization.  Then we incorporated the use of video's throughout the site, and made sure that users were able to contact Culligan on almost every page!
Jared choose a professional email account with us as well as discussion on his Landing Pages and the benefits of digital marketing.
Thanks Jared for staying with Heartland Internet Solutions for all your website needs!
Products used:  Website Package, Consulting, Email Accounts & Additional Domain Names
Client since:  2015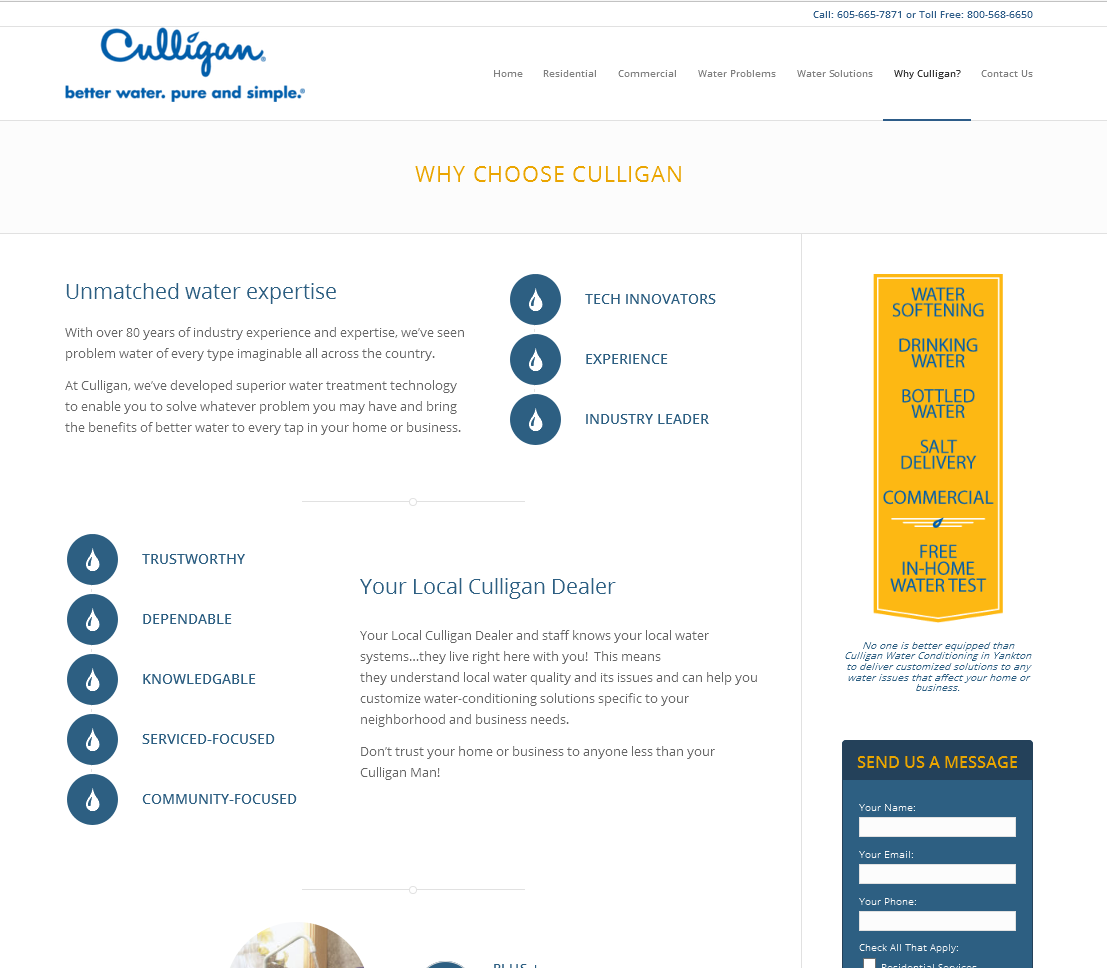 Culligan Websites
&

Landing Pages
Heartland Internet Solutions
512 Mulberry St.
Yankton, SD 57078
(605) 689-0129
support@heartlandinternetsolutions.com
Providing Professional Web Design & Development while applying honest business practices along with holding ourselves to the highest integrity when working with others.
We have the Midwest Mentality at Heart!
© 2009-2019 Heartland Internet Solutions, LLC. All Rights Reserved.