Mobile Ready website focused on providing Menu
&

establishing a web presence for this client.
Blue's Family Restaurant is a restaurant that has a presence in it's community, but needed to get information out for their patrons.
Heartland Internet Solutions setup their web presence and added their menu along with an area for Rick to update their buffet men when applicable!
Heartland Internet Solutions says Thank You to Rick Blue for choosing us to help get his website established!
Products used:  Website Package
Client since:  2019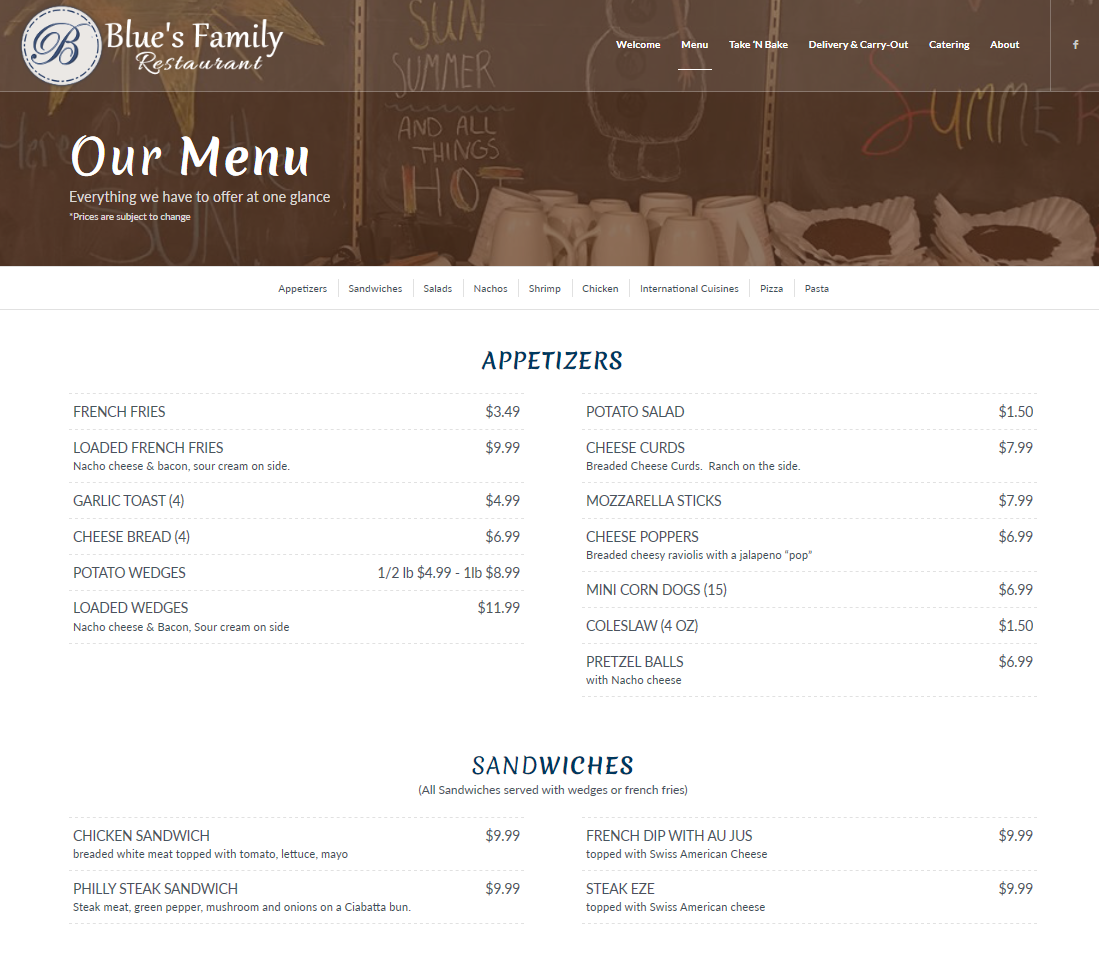 1
Quick Links to menu section.
© 2009-2021 Heartland Internet Solutions, LLC. All Rights Reserved.