Html based website focusing on showing client where they are
&

creating a web presence.
TeMari Designs, LLC needed a web presence that showed what they carried, what they can provide and how they have personal service.
Heartland Internet Solutions was happy to help!
Products used:  Website Package
Client since:  2012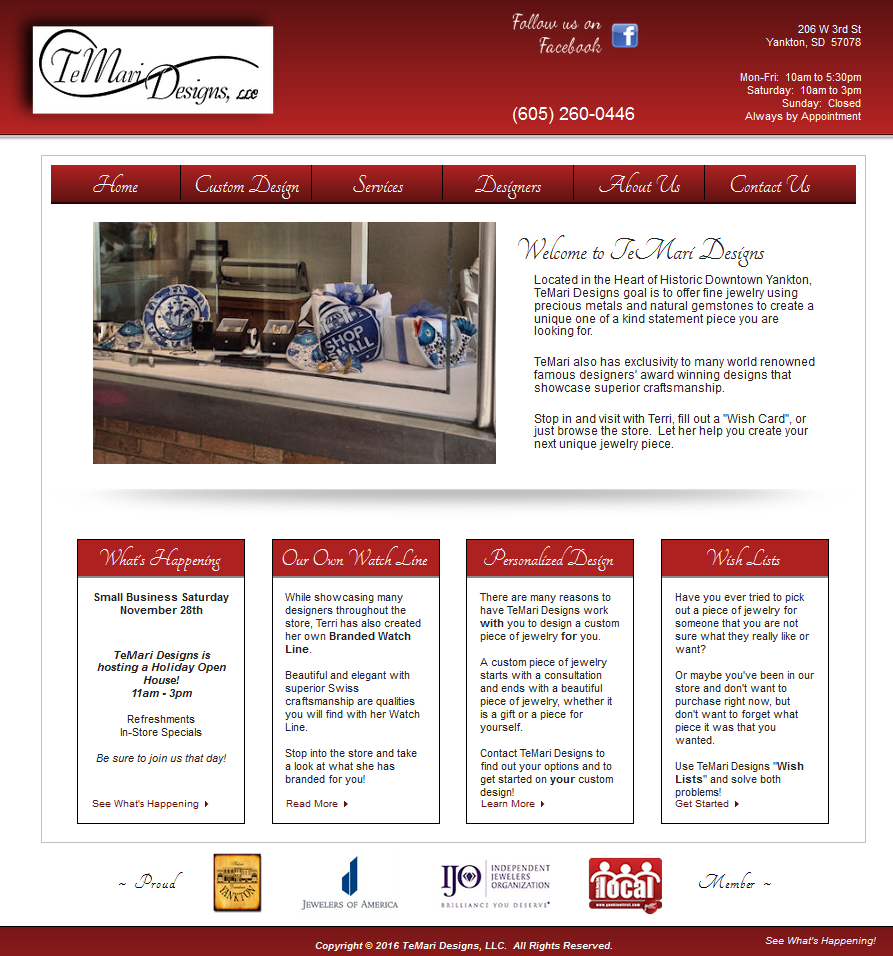 1
A sliding gallery showing store.
2
Hours and Location easily found.
3
Updatable area showing what is going on.
Heartland Internet Solutions
512 Mulberry St.
Yankton, SD 57078
(605) 689-0129
support@heartlandinternetsolutions.com
Providing Professional Web Design & Development while applying honest business practices along with holding ourselves to the highest integrity when working with others.
We have the Midwest Mentality at Heart!
© 2009-2018 Heartland Internet Solutions, LLC. All Rights Reserved.