HTML based website focused on allowing staff to update golf results
&

provide a stylish designed site for members to find their information.
Hillcrest Golf & Country Club came to Heartland needing a way to make their site user friendly, have an admin piece to update results of Golf Tournaments, show their Event Calendar, and have areas for each section of the Country Club.
Heartland Internet Solutions custom coded an admin piece that allows staff to upload their results in a *.pdf format, but also list the title of the event and a description.  We then created main menus and sub menus for each area of the Golf & Country Club so that members could find what they are looking for!
Menus, Pool sign-ups and Newsletters are a few of the items that top off their updatable website.  Heartland has also provided professional email accounts for them along with a special place on our server that allows them to upload weekly items to email to their members.
Thanks Hillcrest for choosing Heartland Internet Solutions for your website and email needs!
Products used:  Website Package & Email Accounts
Client since:  2012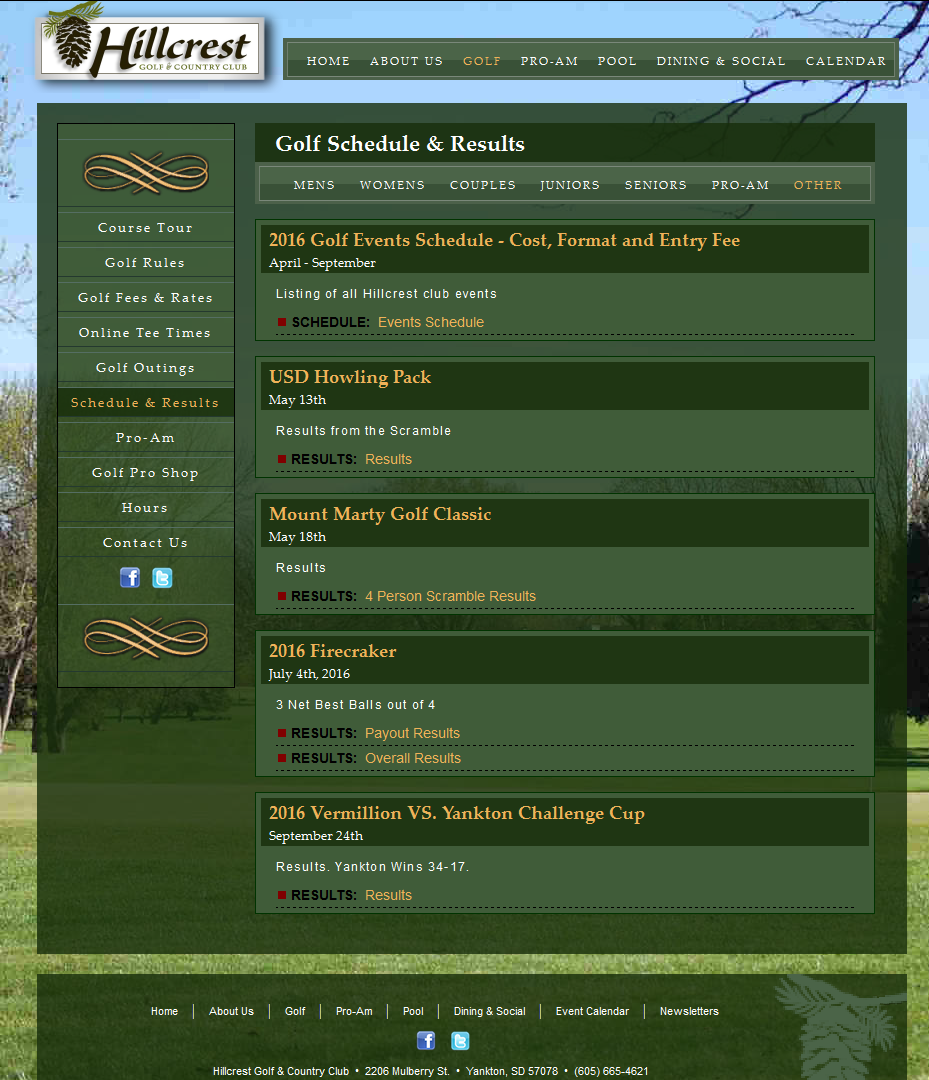 1
Ability to upload results immediately.
2
More information in footer.
3
Interior Menu for Results.
Heartland Internet Solutions
512 Mulberry St.
Yankton, SD 57078
(605) 689-0129
support@heartlandinternetsolutions.com
Providing Professional Web Design & Development while applying honest business practices along with holding ourselves to the highest integrity when working with others.
We have the Midwest Mentality at Heart!
© 2009-2018 Heartland Internet Solutions, LLC. All Rights Reserved.